Swimming Pool Design from Specialty Pools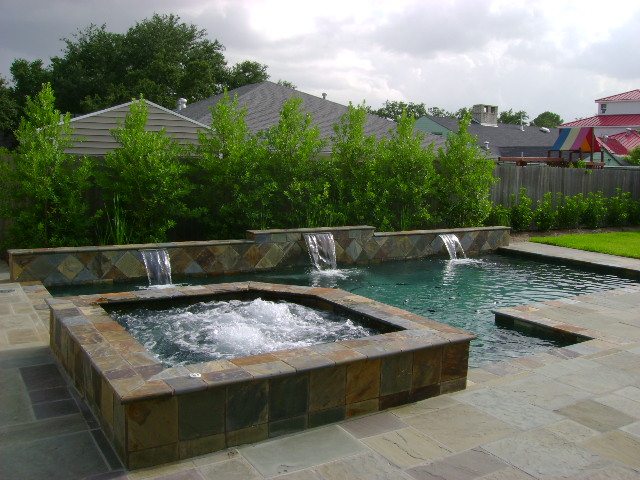 Serving New Orleans and all of Southeastern Louisiana
How long have you dreamed of spending countless hours of fun in your backyard swimming and sitting around your beautiful custom pool? If you are like most people who enjoy the outdoors, socializing with family and friends and staying healthy at the same time, it's been a lot. Now you can have it all with a custom inground pool.
The talented pool designers at Specialty Pools in New Orleans can help custom design a swimming pool just for you. We take into account your ideas, your yard layout, and of course, your budget, to come up with a design that fits all of your needs.
What you can expect during a design consultation
Our designers will present you with a 3D rendering of what the pool would look like in your backyard
This design should take into consideration the location of the pool relative to the house and surrounding yard landscape
Address the visibility of the pool from multiple angles of the house for both beauty and safety
Recommended depth profiles depending on your pools intended uses.
Pool elevation & landscaping ideas
Get A Free Design Consultation
Call Specialty Pools for more information and how they can help you enjoy your new pool. Our design consultation is free and will help you get a better idea of what your pool might look like, and how much it would cost. Or fill out the form to the right and we will get back with you.