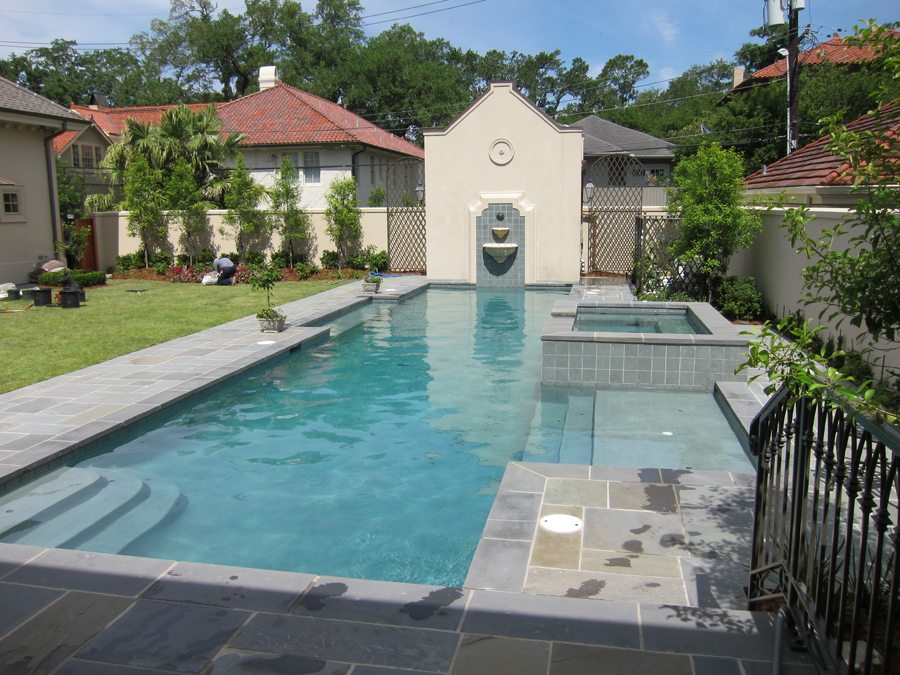 Randy M. Loup, President, and Chief Executive Officer
As founder of Louisiana Landscape Specialty, Inc. Randy Loup brings more than 25 years of experience from the landscape industry to Specialty Pools. Under his direction and leadership, what started as a small landscape installation and maintenance operation has grown into one of the largest landscape companies in the Gulf South. Randy believes that at Specialty Pools it is diversity and attention to detail that is its' strength. He surrounds himself with employees who are loyal and strive to serve customers well. This allows him to fulfill clients' needs professionally and in the most cost-effective way. Today his company is highly respected in all facets of commercial, industrial and residential pool design, consultation and construction…and its' still growing!
Merlin DeCorte, Jr., PLA Vice President Landscape
Architecture, Sales Manager
Merlin J. DeCorte, Jr. is the Vice President, Sales Manager and Co-Owner of Specialty Pools Company, LLC. Mr. De Corte is a Registered Licensed Landscape Architect, Licensed Landscape Contractor / Horticulturist and Louisiana State University Graduate – B.L.A. Merlin is involved with all aspects of design, project management, sales, estimating for the installation of commercial and residential properties and has 17+ years of experience in the profession.
Kelsey Loup, Pool Designer
Kelsey Loup is a professional pool designer with Specialty Pools Company. She has been with the company for almost 5 years. Kelsey is always interested in learning everything that she can about her field of work and is often looking for new and innovative ideas to provide custom designs to each customer.
Kelsey joined the family business out of high school as a way to earn money while in college. She has grown to love the industry and will graduate from Loyola University New Orleans in the Fall of 2011.
Although in school, she has also taken classes and been certified in Pool Studio 3D Design to help provide the best quality renderings to all of her clients.